Time Magazine's "All Time 100 Best Films" (2005)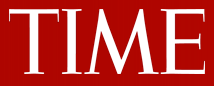 ==============================================================================================
The Apu Trilogy (1955-59)

The Godfather / Godfather 2 (1972 & 1974)

The Lord of the Rings Trilogy (2001-03)
==============================================================================================
NOTES
NOTE: Time Magazine's movie critics, Richard Corliss and Richard Schickel, offered their picks for the All-Time 100 Best Movies, which was published on Feb 21, 2005. Their unranked list comprised the 100 most influential movies of the past 82 years (since 1923, Time's first year of publicaton). The films spanned comedy, horror, drama, romance, action and more.
Website Link to Article with Official List:
http://www.time.com/time/specials/packages/0,28757,1953094,00.html
NOTE: On May 15, 2012, Richard Corliss wrote an addendum article titled: "Rethinking the Movie Masterpieces: Richard Corliss Expands TIME's List of Cinematic Greats" with they byline "TIME's critic updates our All-TIME 100 list of the greatest films made since 1923 -- the beginning of TIME -- with 20 new entries."
Website Link to 20 additional titles:
http://entertainment.time.com/2012/05/17/movie-masterpieces-richard-corliss-expands-times-list-of-cinematic-greats/
List of 20 additional films
01) Alexandria ... Why?
02) All About My Mother (*)
03) Avatar (*)
04) Awaara
05) Blowup (*)
06) Les bonnes femmes
07) Days of Heaven (*)
08) Gone with the Wind (*)
09) Histoire(s) du Cinema
10) The Hurt Locker (*)
11) Killer of Sheep (*)
12) Letter from an Unknown Woman (*)
13) Napoleon
14) A Separation (*)
15) The Seventh Seal (*)
16) They Live by Night
17) The Third Man (*)
18) 2001: A Space Odyssey (*)
19) Vertigo (*)
20) WALLE (*)
(*) = 14/20 = 70%